1369. According to the owner, it's a shock absorber, used in the bottom of boxes that were air dropped by the military, they would cushion the equipment when it hit the ground. These were also used as vibration isolating mounts for large machinery.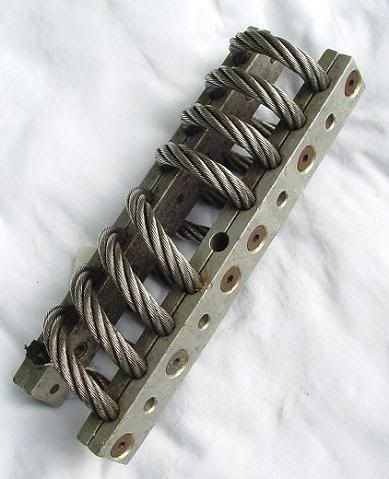 Larger image
1370. When cutting metal on a band saw, this tool was used to push the work piece into the blade.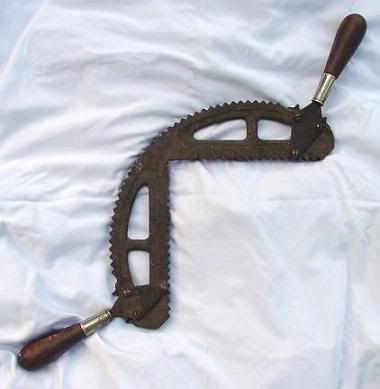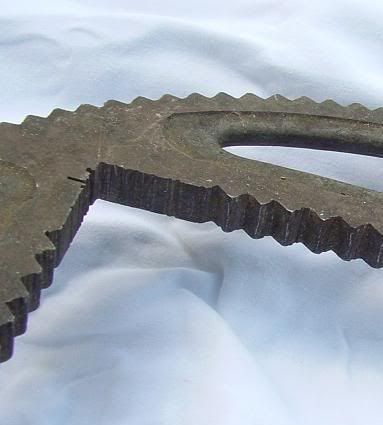 1371. This is probably a pressure transmitter: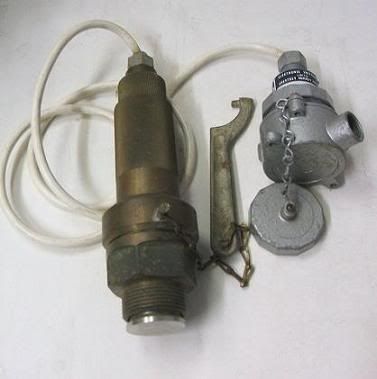 The next two are both from the North American Trap Collectors Association Museum
1372. A lark mirror, the pointed end was stuck in the ground and the cord was pulled to spin the top part; the small mirrors lure the larks down for a closer look to find out what it is, and the birds are then taken with either a net or a gun. These were used mostly in Europe.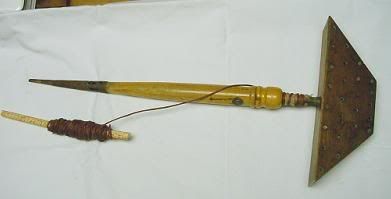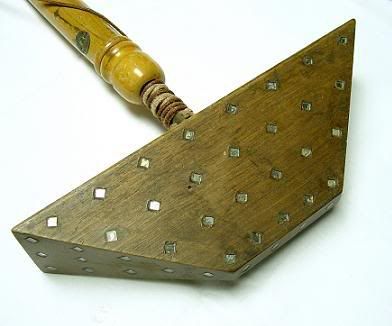 1373. A muskrat den spear, or muskrat tamer: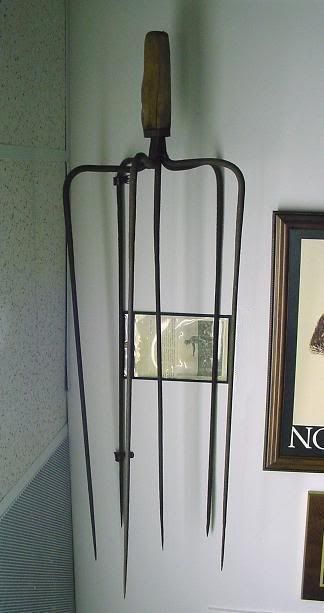 Larger image
1374. A Robinson Steerer, the steering gear from a wooden sailing ship, shot at the Maritime Museum in Bath, Maine: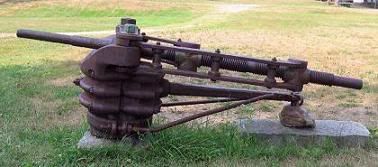 Larger image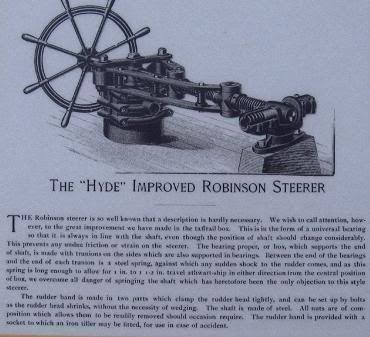 Larger image
To submit photos, click on the profile link at the upper right to find my email address.
Last week's set is seen below,
click here
to view the entire post: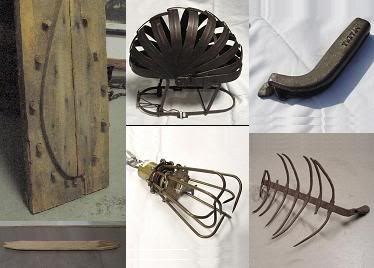 Black Ops Pro Tips
More discussion and comments on these photos can be found at the newsgroup
rec.puzzles
.